Using Creality CR-10 but still not getting the quality result? You may be using inappropriate slicer software.
Creality CR-10 is one of the best 3D printers of the series, and if you use it appropriately, you will get the exceptional quality result in the end. It holds the latest features and uses advanced technology to create 3D models and designs.
Creality CR-10 is among the top-rated 3D printer of the brand due to its unique features and functions, and in addition, you get this amazing printer at an affordable cost.
Getting a good quality 3D printer does not guarantee that you will get the same result; however, there are a few other things that matters the most, and among them, the choice of slicer software is really important and plays a significant role in achieving the desired quality prints.
Based on the fact that Creality CR-10 is one of the most used 3D printers all around the world, here in this article, we are going to walk you through the best slicer for Creality CR-10 3D printers.
By reading this article, you will know exactly which slicer software would be best for you, and ultimately it will increase your quality of work and as well as overall production.
Using the best slicer software also means that you will get a fewer number of failed prints; it will save not only the resources but also time and money.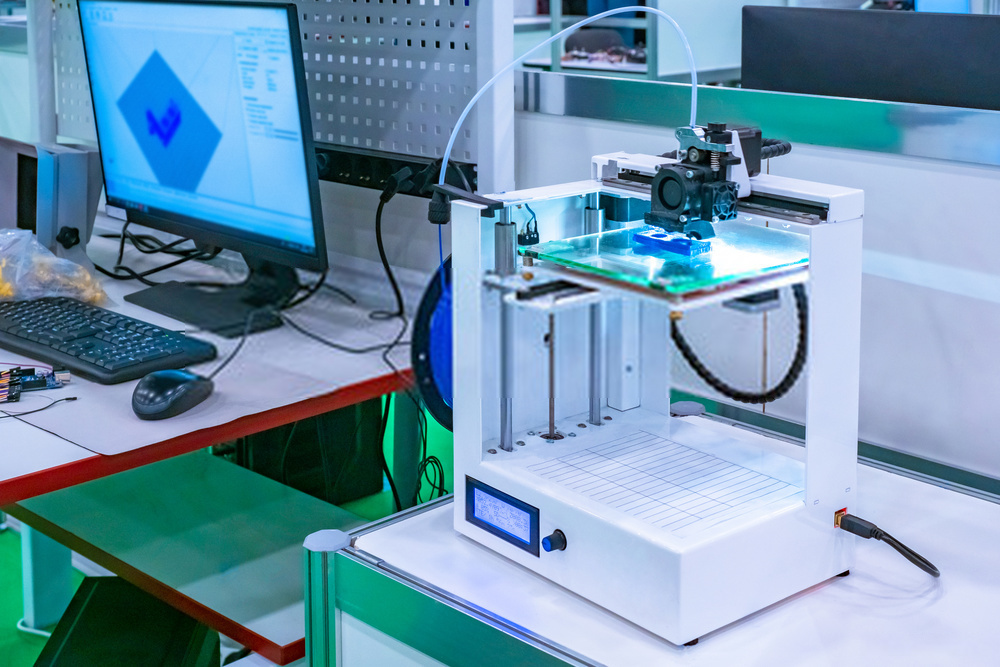 Slicer Software
First of all, let us see why a slicer is so important for a 3D printer. To put it in simple words, slicer software is responsible for converting your 3D model into a set of instructions or code that is understandable by a 3D printer.
G-code is also generated by the slicer software, which is required by the printer for the printing process.
The question that arises here is that why not use the Creality slicer software? Creality does offer its own software, but it is not recommended for a CR-10 3D printer because it is considered outdated and does not fit well with the printer.
Other than that, third-party software offers better control and results, and therefore, Creality own slicer software is not being used.
Below, you will see a brief overview of some of the best slicers for Creality CR-10.
Cura
At the top of the list, you will mainly find Cura slicing software; it is one of the most used software programs among 3D printing professionals. Cura is open-source software that was initially developed by the Ultimaker.
It is available on the website, and you can use it free of cost; it is one of the major reasons for its popularity.
Other than that, it is famous for being the most user-friendly software and therefore, if you have just started learning and experimenting with 3D printers, Cura slicer is your best choice for slicing software.
With cura software, you can create a number of models and designs quickly and easily; the tools it provides are effective and useful.
Not only the beginners but experts also love it and find it very operative and valuable. It works perfectly well, even with huge STL files.
If you are looking for advanced tools and features without paying any charges, Cura is the best option for you.
IdeaMaker
IdeaMaker is another versatile software developed by Raise3D. IdeaMaker works perfectly well with Creality CR-10 3D printer and offers high stability and speed. The fast speed of IdeaMaker makes it unique and famous in the market.
IdeaMaker possesses advanced features and functions; it gives you personalized support and allows you to mold it as per your standard and requirement.
Other main features of it include remote control of printing jobs and keep track of multiple 3D printing profiles. It also has the capability to automatically separate parts in assemblies during the process.
It is easily available as you can download it from the website without any charges; you can use this software free of cost. You will find this software in multiple languages making it easier to understand for users.
It is widely used by experts in the field, while beginners may take a couple of days to get used to it completely.
Slic3r
Another software that can be rated as the best slicer for Creality CR-10 is Slic3r. Slic3r is mainly famous because of its unique features, such as the capability to have unalike infills in different layers of the model and allowing you to see multiple views of a model.
One main benefit of using Slic3r is that it is compatible with most types of standard files such as the OBJ, STL and AMF. Unlike other slicer, Slic3r has the ability to work with machines that have multiple extruders using different filament materials.
This software keeps on updating with advanced features and tools and provides you the best printing experience. It is available free of cost and can be downloaded from the official website of the software.
Due to its innovative features, it is mostly used by professionals in the field.
Simplify3D
Simplify3D is another advanced slicer software with unique features and functions. It works perfectly well with the Creality CR-10 3D printer.
It has several features that allow you to repair your 3D model as much as you want, and there are many other settings and parameters that you can set for personal customization.
Simplify3D has the capability to work with all standard file formats and gives you high speed.
Simplify3D has been made for professional use with high-quality features and functions; it has an easy to understand user interface and allows you to work on complex models.
With this, it comes with a price tag, but for professionals, it is worth it. You can get this software from the Simplify3D official website.
Conclusion
There are many other slicer software available; however, the slicer software, as mentioned above, are considered as the best slicer for Creality CR-10 3D printer. Choosing an appropriate slicer is really important in order to get a quality print result.
You can choose any of the slicers mentioned in this article as per the requirement of your project. Similarly, go for the software in which you have worked on, or you have an understanding of it; in this way, you will be able to fully utilize its features and characteristics.